Take-Two Q3 Earnings Call Scheduled For Feb 6th, 2023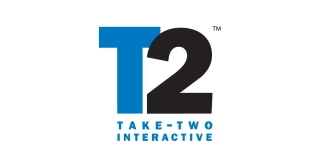 Take-Two have announced their next financial results will be disclosed on Feb 6th, 2023. There are often mentions of upcoming games in these reports so could we hear more about GTA VI's development progress?
In a previous earnings call, Take-Two Interactive reiterated that
development on a new GTA game is well underway
. Given it's been 6 months since then, there's a chance they'll provide another update on its progress. This will be their first call of 2023, the year where GTA VI is widely expected to be officially announced and it would make sense for Take-Two to excite investors with suggestions they're about to make a boat load of money. It's also feasible that the game could even be announced at some point before the call which would have a huge positive impact on TTWO's share price which has dropped by 10% over the last 5 years.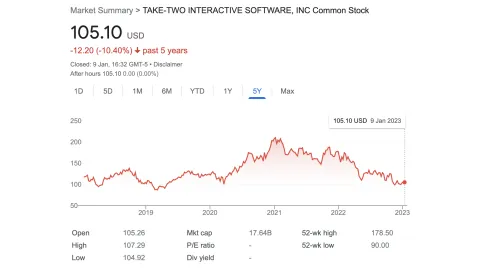 We may hear from Rockstar Games directly via their Annual Community Update which was
posted last year on Feb 4th
. Setting out their plans for the future of GTA could conceivably include more hints at their new game, particularly when we consider GTA Online and GTA+ will almost certainly make the move over to GTA VI.
We will of course be here to keep you up to date with anything we learn from the call.
Take-Two Interactive Software, Inc. to Report Third Quarter Fiscal Year 2023 Results on Monday, February 6, 2023
NEW YORK--(BUSINESS WIRE)--Jan. 9, 2023-- Take-Two Interactive Software, Inc. (NASDAQ: TTWO) today announced that it plans to report financial results for the third quarter of its fiscal year 2023, ended December 31, 2022, after the market close on Monday, February 6, 2023. The Company plans to hold a conference call to discuss its results at 4:30 p.m. Eastern Time, which can be accessed by dialing (877) 407-0984 or (201) 689-8577. A live, listen-only webcast and a replay of the call will be available at https://www.take2games.com/ir.

About Take-Two Interactive Software

Headquartered in New York City, Take-Two Interactive Software, Inc. is a leading developer, publisher, and marketer of interactive entertainment for consumers around the globe. The Company develops and publishes products principally through Rockstar Games, 2K, Private Division, and Zynga. Our products are currently designed for console gaming systems, PC, and Mobile, including smartphones and tablets, and are delivered through physical retail, digital download, online platforms, and cloud streaming services. The Company's common stock is publicly traded on NASDAQ under the symbol TTWO.

All trademarks and copyrights contained herein are the property of their respective holders.
What do you think? Will we hear anything about the progress of GTA VI in the upcoming Take-Two earnings call?
This article has been viewed 815 times. Thanks for your support!