GTA VI and GTA 6 Platforms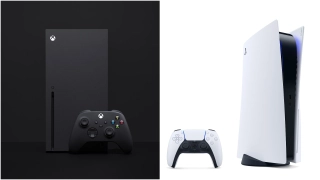 GTA VI is not expected to release on older-gen consoles meaning it's likely you'll need a PS5 or Xbox Series X to play.
Grand Theft Auto VI is not expected to release until 2024 or 2025. As a result, it feels very unlikely the game will be playable on older consoles like PS4 and Xbox One. In the past, Rockstar Games have released their newest games with support for older consoles to allow more players to purchase their latest offering without needing a new console, but with such a long time since the previous generation of consoles were released, it's unlikely the hardware will be able to handle the newest game.
There is a faint possibility that a less powerful version of the game could be released on older consoles with the high-end version running on the latest consoles with performance benefits such as those seen between the PS4 and PS5 releases of GTA V, however the additional development required to maintain two different versions of the game seems counter-intuitive and we expect Rockstar to target the most powerful and latest consoles only.
As a result we thoroughly expect GTA VI to be available only on PS5 and Xbox Series X at launch, with a PC release coming at some point after the original
release date
.
This article has been viewed 210 times. Thanks for your support!