GTA VI and GTA 6 Setting and Story
There have been numerous rumors about the GTA VI story, however, the most likely setting follows the Bonnie and Clyde duo of Lucia and Jason as they emerge from small-time hustling to established criminals in the Vice City metro area.
Throughout the past few years we've heard rumours that GTA VI would be set across multiple cities and countries. The games' internal name at Rockstar is "Americas" and well connected video game journalist Jason Schreier suggested this was a reference to multiple locations in North and South America, although following a reshuffle of management at Rockstar, the plans were reportedly cut back and it seems that the game will be set in Vice City (based on Miami) and the surrounding areas based on the rest of Florida. Given Miami's proximity to other countries, namely The Bahamas and Cuba, we think there's still a good chance some parts of the game will be set slightly outside mainland USA.
Multiple Timelines?
Other rumours over the years claim the game will be set across multiple timelines with flashbacks to the 70's / 80's mixed with the modern day setting we're expecting. Whether this was an early plan which has since been reworked, or something that may still happen remains to be seen. The original GTA Vice City took a lot of inspiration from Scarface and it's likely any flashbacks to the 80's could play on Pablo Escobar's Colombian drug running which was a major theme at the time.
Bonnie And Clyde
Based on the information we've gathered since the huge GTA VI leak, we can be fairly sure the "modern" game setting will revolve around two main characters, Jason and Lucia who are small time criminals trying to make a quick buck by putting their robbery skills to the test.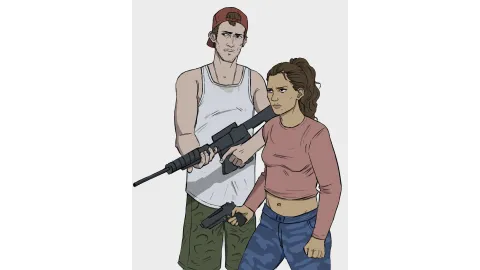 What do you think? Let us know your thoughts and expectations in the comments below.
This article has been viewed 355 times. Thanks for your support!