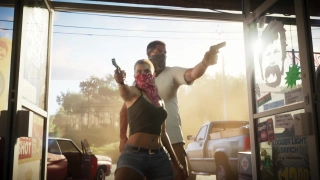 Read everything we know about the characters of GTA VI, including Jason, Lucia and their possible voice artists.
Protagonists
As far as we currently know, Grand Theft Auto VI will feature two main protagonists: a caucasian male named Jason and a latina female named Lucia. Their last names are currently unknown. Both characters appear to be in their 20's to early 30's and are in a romantic relationship. Early rumors of the new GTA game suggested a Bonnie and Clyde inspired story and this would appear to fit that speculation with both characters seen performing robberies together in the first official trailer.

It appears the game will feature a character switch function as seen in Grand Theft Auto V allowing the player to switch control between Lucia and Jason.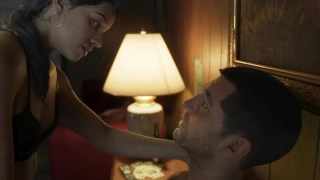 Lucia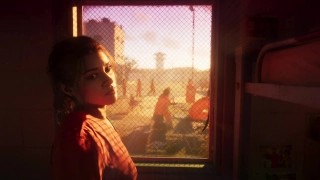 A number of rumors point to Lucia being voiced and possibly motion captured by an actress named Alexandra Cristina Echavarri, with her IMDb page listing GTA VI under her upcoming work - although this is unlikely to be officially updated by her or her team. You can watch some videos from her acting reels on her Vimeo page.

In the leaked footage, Lucia was seen wearing a pink top with blue camouflage pants. In another scene she could be seen wearing a short black dress.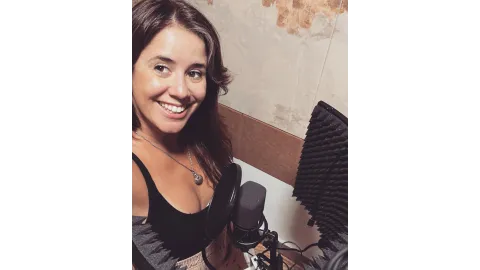 Jason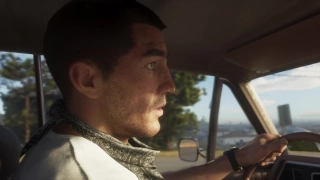 Research into Jason's character leads many to believe he may be voiced by an actor named Bryan Zampella, who again is listed on IMdb as the voice artist for Jason in the upcoming GTA VI, but again this is unlikely to be official. He's been photographed with a Rockstar Games developer in the past and also bears an uncanny resemblance to Jason's character seen in the leaked footage.

Jason was seen in the leaked footage wearing a backward red and white baseball cap featuring a "Chacey's" logo and a "Horny's Burgers" logo, and white vest with a necklace, possibly dog tags, and khaki shorts.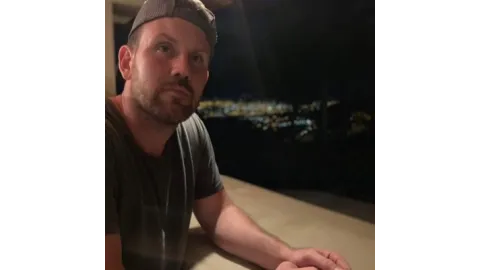 Bryan also posted a somewhat cryptic tweet about stealing a high end car which could be a subtle hint at his involvement in an upcoming GTA game.
Buy it or just take it ? pic.twitter.com/YpvvX4Vp0r

— Bryan Zampella (@BryanZampella) September 23, 2022
Friends & Contacts
As with all previous GTA games, the main characters will be surrounded by a large circle of contacts, friends and potential enemies. We expect GTA VI to be no different.

Some of the other characters we're aware of so far include:
Stefanie G. - Works for Leonida Department of Corrections. Unknown if she will have a large role in Lucia's life.
Dre - Employee or manager at the Jack of Hearts strip club. Friend and business partner of Boovy trying to get a music studio up and running.
Boovy - DJ at the Jack of Hearts stripclub. Friend and business partner of Dre trying to get a music studio up and running.
Sam - Frequent customer at the Jack of Hearts stripclub who is a bit senstive in relationships. Unknown if he plays any significant role.
Billy & Kai - Appeared in a dev menu in the leaked footage. May be additional playable characters, or old characters cut from the final game.
Wyman - A conspiracy theorist residing at a motel outside Port Gellhorn. Has ties to Shanese.
Iris, Shanese & Vicki - Appeared in dev menus in the leaked footage. Non playable characters, possibly friends of Lucia.
Zach, DJ Clipse - Appeared in dev menus. No further information currently known.
Billy, RB Shaw - Appeared in text as "New Contacts" in leaked footage. Possibly friends or mission givers.
Gangs
San4San - Spotted in leaked footage when Jason is attacked while robbing an Import Garage. S4S graffiti can also be seen on some walls. This appears to be the Vice City recreation of the real-life Miami "Zoe Pound" Haitian street gang.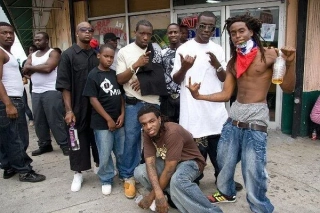 Returning Characters
We've seen no information to suggest any characters from previous GTA games will make a return, although Jay Norris, the former Life Invader CEO (from GTA V) was mentioned in some dialogue. With the game set in Vice City, it's possible some characters from the original game could still be around such as Kent Paul who was voiced by Danny Dyer, although a return of Tommy Vercetti is unlikely given the untimely death of voice artist and all-round acting legend Ray Liotta in 2022.
This article has been viewed 2089 times. Thanks for your support!