Take-Two Q4 Earnings Call Scheduled For May 17th, 2023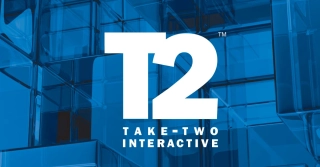 Take-Two have announced their next financial results will be disclosed on May 17th, 2023. Can we expect to hear any updates on GTA 6?
By May 17th, 2023, it'll be 9 months since Take-Two Interactive explained that development on a new GTA game is well underway. It'll also be over 8 months since we had any official acknowledgement from either themselves or Rockstar Games on the progress of GTA 6's development - see our GTA VI launch timeline.
Many gaming industry experts still think we'll see a Grand Theft Auto VI announcement before the end of 2023, so could Take-Two look to boost their share price with exciting news on arguably the most anticipated game in history?
Since their last earnings report in Feb 2023, the TTWO share price has seen decent growth, rising to $123.95 USD which is up almost 26% since 5 years ago. When we checked in January, they were down 10% over the past 5 years, and any announcement about GTA 6 - a game which is sure to break sales records - will likely lead to another surge in their valuation.
Given we didn't hear anything from Rockstar Games in February when a community update was expected to potentially provide more information on GTA VI's development, this may be the best opportunity for an official word on the games' progress unless we receive a surprise announcement directly from Rockstar Games within the next month.
We'll keep you up to date with any Grand Theft Auto 6 related information we learn from the call.
Do you think we'll hear anything about the development progress of GTA VI or a potential release date in the upcoming Take-Two earnings call?
This article has been viewed 817 times. Thanks for your support!