Take-Two Earnings Forecast Hints At Possible GTA VI Release In 2024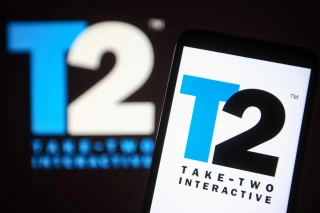 Take-Two have projected their fiscal year 2025 will generate revenue of over $8 billion meaning a GTA VI launch between April 2024 and March 2025 is increasingly likely.
In recent years, fans of Grand Theft Auto have assumed the role of amateur financial analysts, delving into Take Two's earning reports in search of elusive clues about the highly anticipated new game. Interestingly, Take Two's latest financial projection, unveiled on May 17th, 2023, may provide the most significant indication yet about a potential release date for GTA VI.
Record-Breaking Financial Results Expected In 2025
Take-Two CEO Strauss Zelnick explained that their fiscal year 2025 is projected to be extremely profitable, generating revenue of over $8 billion! It's also estimated that the years to follow will continue to generate large revenue. For this to be even remotely realistic, something
HUGE
would have to release during the 2025 fiscal year which runs between April 2024 and March 2025.
It's unlikely GTA VI will be released at the start of that range given that's less than a year away and the game hasn't even been officially revealed yet, however, late-2024 or early-2025 could be feasible release windows which would certanly go a long way to earning Take-Two the $8 billion in revenue they're projecting by the end of March 2025.
Strauss Zelnick explained that in fiscal year 2023 (April 2022 to March 2023) the company generated revenue of $5.3 billion and projects income of around $5.5 billion in fiscal year 2024 (April 2023 to March 2024). For that figure to jump to $8 billion by March 2025, something extremely successful would have to launch and we know none of their titles will guarantee more sales than the hugely anticipated Grand Theft Auto VI.
Take Two Interactive - Earnings Conference Call
Looking ahead, Fiscal 2025 is a highly anticipated year for our Company. For the last several years, we have been preparing our business to release an incredibly robust pipeline of projects that we believe will take our company to even greater levels of success. In Fiscal 2025, we expect to enter this new era by launching several groundbreaking titles that we believe will set new standards in our industry and enable us to achieve over $8 billion in Net Bookings and over $1 billion in Adjusted Unrestricted Operating Cash Flow. We expect to sustain this momentum by delivering even higher levels of operating results in Fiscal 2026 and beyond.
In closing, as we continue to pursue our mission to be the most creative, the most innovative, and the most efficient entertainment company in the world, we do so incredibly well-positioned with a broader portfolio of owned intellectual property, a deeper pool of the industry's top creative talent, and the sound infrastructure to capitalize on the vast opportunities on the horizon. As we execute on our 5 strategy, we believe that we can increase meaningfully our scale and prominence within the industry, grow margins, and achieve record-breaking operating results for Fiscal 2025 and beyond.
Announcement Coming Soon?
If the game is to be released at the start of 2025, it's very likely Rockstar Games will officially unveil the game and begin their marketing campaign before the end of this year, so we could be a few short months away from the first official information, whether that's the games' title, logo, release date or even screenshots or trailer footage... The wait is almost over so stay tuned and check back regularly for all of the latest GTA VI news!
This article has been viewed 1288 times. Thanks for your support!