GTA 6 Leaker Is "Mentally Unfit To Stand Trial" According To Psychiatrists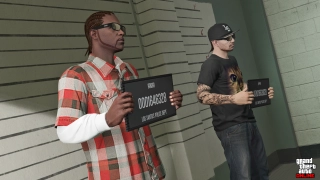 One of the teenage hackers who gained access to GTA 6 development footage before leaking it online in September 2022 has been declared "mentally unfit to stand trial".
In 2021 and 2022, the Lapsus$ group allegedly hacked a number of high-profile tech companies before they were finally caught by authorities including the FBI and the U.S. Department of Justice. Some of their victims had included:
Uber - Causing almost $3 million worth of damage
Revolut - Accessing around 5,000 customers' information
BT and EE - Demanding a $4 million ransom payment
Nvidia - Also demanding payment not to publish data
Rockstar Games - Leaking development footage of the new game and threatening to release source code
One of the hackers, an 18 year old named as Arion Kurtaj from Oxford in the UK, faces 12 charges including three counts of blackmail, two counts of fraud and six charges under the Computer Misuse Act, however after being assessed by psychiatrists it was decided he's mentally unfit to stand trial.
As a result, the jury will not issue a guilty or not guilty verdict, but will instead attempt to determine the facts of the case and whether he is actually responsible for the alleged hacking.
Understandably, this will likely cause frustration and disappointment for Rockstar Games and the other companies involved who may see it as an obstruction to obtaining justice and holding the hackers accountable for their actions.

Since the leak in September 2022, no further information about the next Grand Theft Auto game has been made public.

Why not join our forums and discuss this and everything else GTA 6!
This article has been viewed 1322 times. Thanks for your support!