Goat Simulator Developer Issued Take Down Notice By Take-Two Over GTA VI Leaked Footage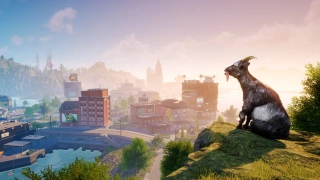 In bizarre GTA VI news, the developers of Goat Simulator 3 released a teaser video for their new game featuring a few seconds of leaked footage of GTA VI. Unsurprisingly, it didn't stay up long before Take-Two had it taken down.
Coffee Stain North (yes, that's really the name of Goat Simulator's developers) have gotten themselves into hot water with Rockstar Games' owners Take-Two Interactive... A trailer released for their game followed the personal life of an NPC called Shaun with an interview explaining his involvement in their game.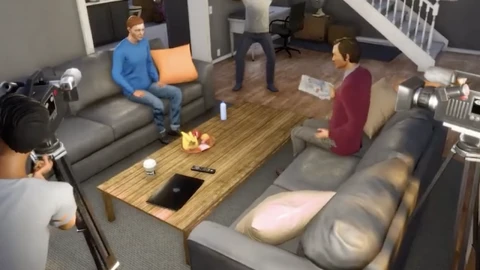 Eventually he explained that this wasn't the only work he had in the near future... "I've other stuff in the pipeline, other, big game worlds. You can actually see me in some footage that was leaked a couple months ago". The trailer then shows edited footage from the GTA VI leak with Shaun popping up in the background of the diner being robbed by Lucia.
Not really surprising it has been taken down, however Take-Two and Rockstar Games must be secretly happy about all of the free publicity they're getting this early into the development of GTA VI.
This article has been viewed 717 times. Thanks for your support!