EXCLUSIVE: Jason and Lucia Will Engage in "Adult-Themed" Activities in GTA 6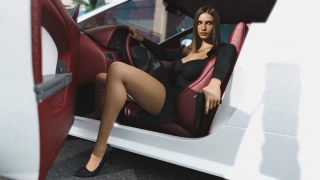 Jason and Lucia will be working hard and playing even harder after revelations of their bedroom activities in the upcoming Grand Theft Auto VI.
Update
Happy April Fools!... Or was it?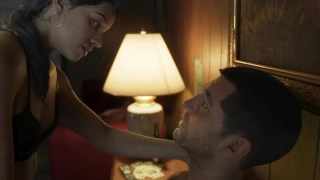 Original Article
Rockstar Games came under incredible controversy in 2005 after modders discovered a partially removed mini-game in GTA: San Andreas which allowed players to simulate sexual activity between protagonist Carl "CJ" Johnson and his girlfriends, however the developer looks set to kick up a storm once again with stories of a fully fledged "adult" gameplay feature between GTA VI's protagonists Jason and Lucia.
Friends With Benefits
There were already strong signals that the games' two main characters will be romantically involved - inspired by the story of infamous bank robbers Bonnie and Clyde - however, it seems it's not just committing crimes that will get the couple's hearts racing. Eagle-eyed fans may already have noticed a variety of sex toys scattered around Jason's bedroom in some of September 2022's leaked development footage, but we now have the first indication they're more than just a decoration. The game will reportedly feature a detailed and even more controversial "Hot Coffee" style mini-game between Jason and Lucia with rewarding gameplay benefits including increased health, luck and stamina.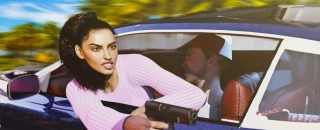 It's understood that Rockstar Games hope to avoid the red tape of regulators by making it clear in all promotional materials - including the games' box artwork and video trailers - that their product is not targeted at minors and will likely launch with an "Adults Only" rating in the USA. The game's initial set up will provide options which allow users to disable any adult material, however there are also talks that the feature could be disabled automatically by the console's parental controls.
Hot Coffee
"Hot Coffee" was a huge scandal back in 2005 which resulted in Rockstar Games being forced to re-release a modified version of Grand Theft Auto: San Andreas and paying fines and lawsuit settlements of over $20 million dollars in 2007. Rockstar know more than most that any publicity is better that no publicity though, and with millions of dollars still rolling in on a weekly basis from GTA Online, they're well equipped to fight their way through any controversy that may arise from their adult gameplay.
What do you think? Would you have the feature "turned on" or is this a step too far even for Rockstar? Let us know in the comments below!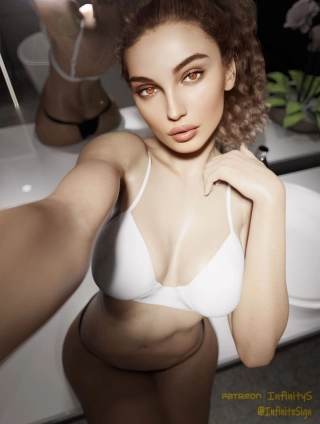 This article has been viewed 4449 times. Thanks for your support!